Outdoor Living Spaces: Outdoor Kitchens, Fireplaces & Wood Burning Ovens
Outdoor living spaces extend the living area of your home by creating a functional, aesthetically pleasing space for your family and guests to enjoy. Depending on your budget, your outdoor living space can be simple with a patio, grill and a table for dining or more elaborate with a fully functional outdoor kitchen complete with countertops and appliances. Beautifully constructed outdoor spaces make entertaining at your home an enjoyable event for all. A wood or gas fire pit or fireplace can serve as a source of light, a heat source on a cool night or interactive area for conversation and fun!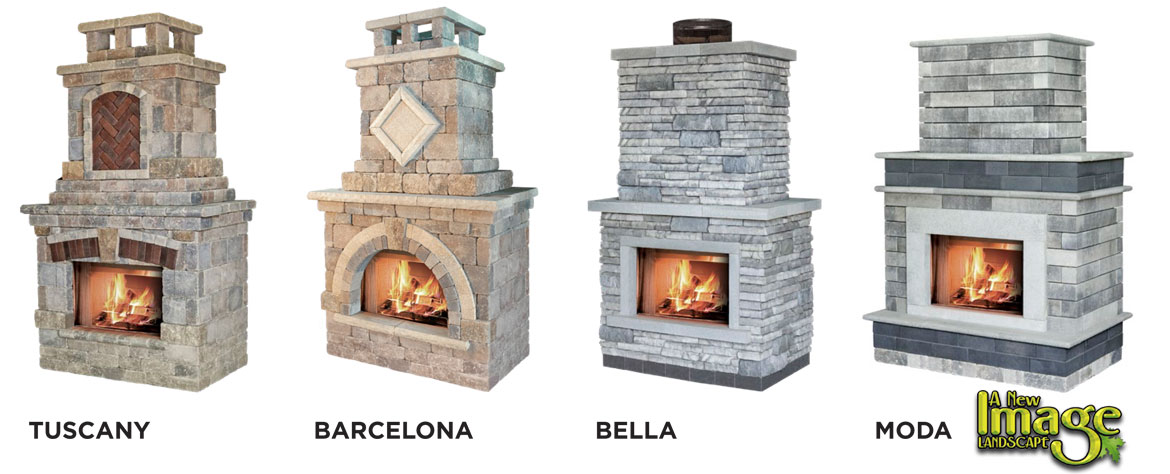 Key Benefits Of Outdoor Living Spaces
At A New Image Landscape, we believe that an outdoor living space is an extension of your home. It should be a place for relaxation rooted in nature. We believe outdoor living provides great benefits to your home. While there are many functional and financial benefits of installing an outdoor space, there are also health & psychological benefits! We are a Unilock Authorized Contractor. Be sure to check out our hardscaping services.
Extend your home's living space
Great return on investment
Great for entertaining
Eases overcrowding of indoor spaces
Reduces stress
Outdoor Structures: Pergolas, Pavilions, Arbors & Sunshades
Pergolas are structures that bring focus to outdoor living areas and function as a partial shade structure, allowing some light to stream through. They can be constructed attached to a house or free-standing and in a variety of materials. Covered roof structures or pavilions can create an entirely new outdoor room. Arbors make great transition points and entrances to gardens and walkways. Sunshades serve a very functional purpose in wide-open, sunny yards or playground areas.
We've been installing outdoor living spaces in Broadview Heights, Brunswick, Brunswick Hills, Columbia Station, Hinckley, Independence, Medina, Middleburg Heights, North Ridgeville, North Royalton, Olmsted Falls/Township, Richfield, Strongsville, and Valley City, Ohio since 2001.
Outdoor living space cost:
While every outdoor living space is different, we offer very competitive pricing for our services. Call us today and we will make arrangements to visit your site and give you an accurate price quote.